The goal at Dickson Eye Health is not volume. Instead we focus on quality eye care and healthcare. To achieve this, we invest a lot of time and energy into effectively communicating with each of our patients and working together with them to maximize their vision and their health. Dickson EyeHealth Center invests heavily in innovative technology not only to aid in making more precise diagnoses, but also to enhance your experience as our patient.
Learn more about our optometry practice here. We are pleased to offer a wide range of optometric services, eye care products including eyeglasses, specialty eyewear, frames, and contact lenses. Our staff is happy to help however we can.
Contact us any time to learn more or to schedule your next appointment.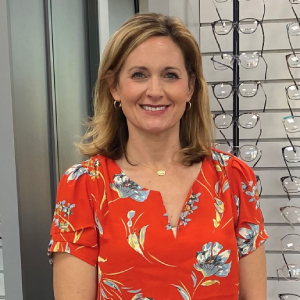 Janna Z. Smith, O.D.
Dr. Smith has come full circle with Dickson EyeHealth Center. She has gone from being a patient to an employee and now doctor. Dr. Smith is a Dickson County High School graduate. She received her Bachelor of Science Degree from Middle Tennessee State University in 1996. Dr. Smith then received her Doctor of Optometry degree in 2000 from Southern College of Optometry. She completed a residency in Primary Care Optometry at the James H. Allen VA Medical Center in 2001. She served as Assistant Professor at Southern College of Optometry for ten years where she was involved in the clinical curriculum, providing patients care and teaching interns in the Adult Primary Care Service. Dr. Smith is a member of the American Optometric Association, Tennessee Association of Optometric Physicians, and is a Fellow of the American Academy of Optometry.
She loves changing up her looks by wearing the new trendy frame styles offered by Dickson EyeHealth Center. In her spare time, Dr. Smith enjoys reading, shopping, music, and spending time with her two children, Emily and Adam.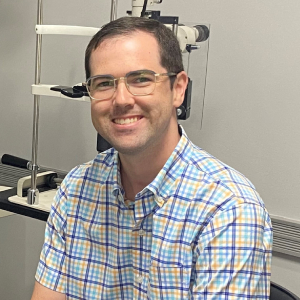 Marcus Daniel, O.D.
Dr. Daniel was born and raised in Dickson, TN and is a graduate of Dickson County High School. He received his Bachelors Degree in Microbiology and Mathematics from the University of Tennessee. Dr. Daniel recently graduated from Southern College of Optometry in Memphis, TN where he received awards of clinical excellence and was named Outstanding Clinician of his graduating class.
Dr. Daniel enjoys working with all ages. He completed externships with the Veterans Hospital in Memphis, TN as well as a private practice in Germantown, TN which exposed him to a wide variety of patient populations and various eye conditions. He has interests in specialty contact lenses, treating and managing ocular diseases such as glaucoma, diabetic retinopathy, dry eye disease, macular degeneration, etc.
Dr. Daniel married the love of his life, Abbie, in 2014, and they have a 10-month old son, Wyatt. In his spare time, Dr. Daniel likes playing basketball and enjoys watching Tennessee Vols football, Marvel superhero movies, The Office and sports.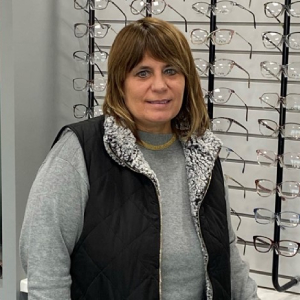 Belinda Patrick, O.D.
Dr. Patrick grew up in Southaven, Mississippi and attended Union University and Christian Brothers University for her undergraduate training. Afterwards, Dr. Patrick attended Southern College of Optometry in Memphis, Tennessee where she received her doctorate degree in 1995.
Dr. Patrick has practiced in the middle Tennessee area since 1996 and moved to Dickson, Tennessee in 2004. She and her husband reside in Burns now and enjoy spending time with their two dogs. They have 3 children and 5 grandchildren.
She enjoys reading, traveling, spending time with friends and family, and playing guitar. She sees patients from ages 6 to 126 years of age.
Our Eye Care Team
Our team of eye care professionals is experienced and friendly. We're here to help all patients with understanding their benefits, scheduling appointments, and fulfilling their eye doctor's orders. Our opticians can give you guidance in picking your perfect pair of eyewear, and our friendly office staff are knowledgeable about billing and benefits coverage.